Make the most of your bathroom by using a professional designer
If you are not too sure what you would like your bathroom to look like and would like to see some designs to start off with, we work with a professional designer who can create a stunning bathroom from your original ideas and wishes or present you with a completely fresh concept.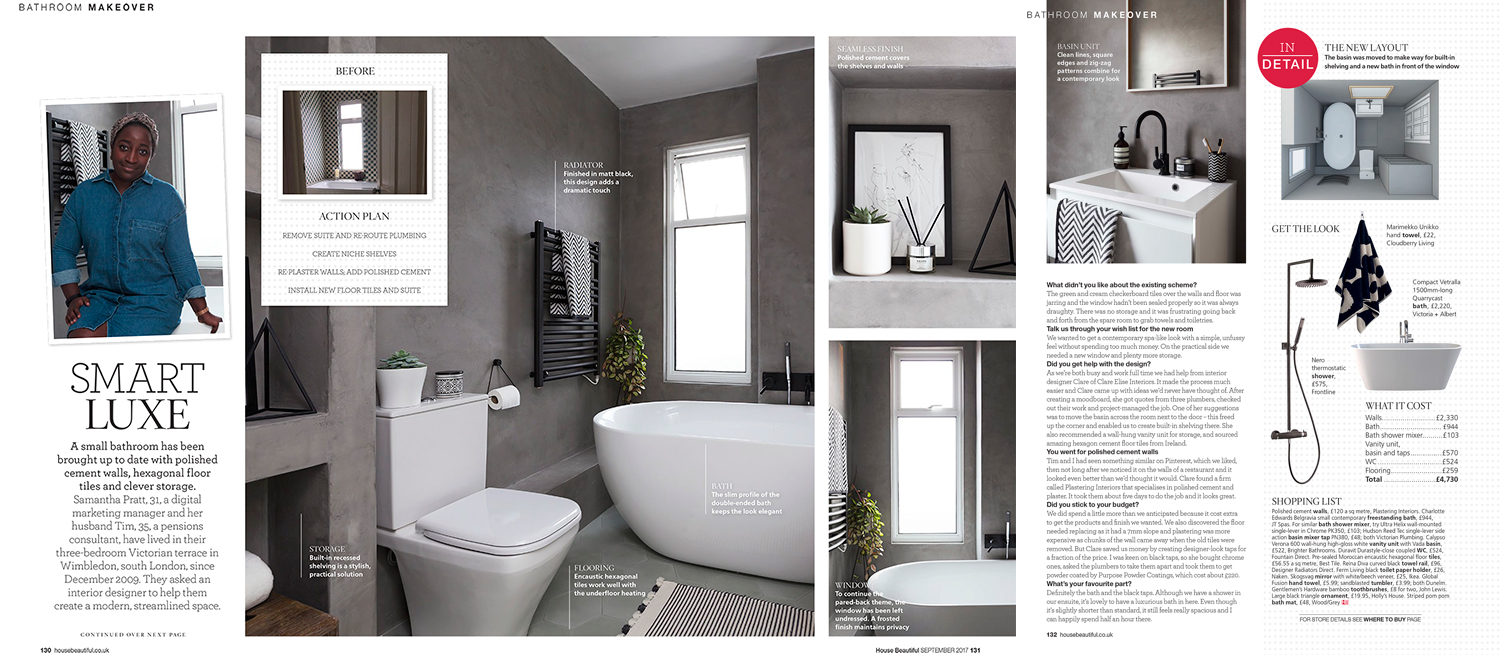 Claire is featured in the September edition of House Beautiful and talks about how she designed a small space into a modern, streamlined bathroom in a Victorian terraced house.
The bathroom, plumbing, and underfloor heating were installed by Kemco, and Claire's ideas certainly made this small bathroom a real feature of the property.
The owners were looking for a contemporary bathroom which was simple and unfussy. They didn't want to spend too much money. Their existing bathroom had no storage and was cold and draughty.
Claire's project plan included the removal of the old suite, a re-route of the plumbing, the installation of new floor tiles and the suite. Plastering Interiors finished the walls in a polished cement which looked great, and we got the chrome taps powder coated black to match the dramatic black matt wall radiator.
We fitted an elegant white bath sourced by Claire which had a slim profile and was free standing with double ends. Having installed the underfloor heating and laid the encaustic hexagonal tiles, the bath looked beautifully at home and was complemented by a wall-hung vanity unit and clever recessed shelving for storage.
If you would like to know more about our designer service, please don't hesitate to ask.