Many families just replace an existing system boiler with another similar boiler and don't consider the options which are available to them. Your boiler may be limping along, or you may have moved and are considering a replacement.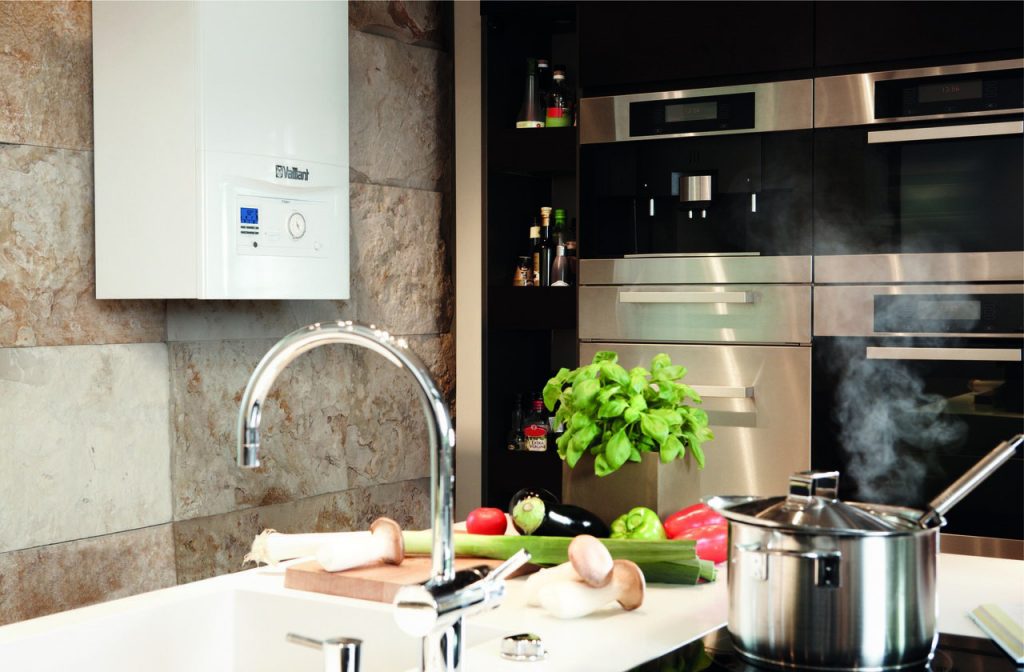 Combi-boilers can make a huge difference providing hot water on demand and giving you more space in the home. You can get rid of the immersion heater and your tanks.
First, establish if your existing heating system is working well and whether a combi-boiler is right for your home and lifestyle. Combi boilers provide hot water without the need for a hot or cold water tank. Instant hot water is available the moment you turn on the hot taps as the boiler with fire up and heat the water in the pipes. As there is no hot water tank, this heating is considered much more efficient.
Reasons for installing a combi-boiler
The main reason is to do away with the water tanks, which will free up a lot of space. This is very important if you want to extend into your loft or if you have a small house or apartment where space is at a premium. Freeing up an airing cupboard for additional storage space is a real bonus.
You will still need space for the boiler, but as this is typically similar in size to a standard heat-only boiler, it can fit in where the old one was sited.
With a standard boiler, the heat is usually produced twice a day regardless of whether it gets used or not – generally in the morning and evening. If the water doesn't get used, it simply cools down and is a waste of energy. Combi boilers will produce the hot water when you need it – as soon as you turn on the shower or a tap. For many families, this will amount to substantial energy savings. If your family all shower in the morning, then a heat-only boiler may be the most suitable option. Once the first tank of water has been used, you need to wait until the boiler fires up or, reset your programme, to produce further hot water.
Changing your heating system
If you plan to replace a heat-only boiler with a combi boiler, then bear in mind that you may need additional pipe-work especially if replacing radiators or pipes under floorboards. Consider undertaking this project before fitting a new carpet, for example.
Condensing combi boilers are relatively standard and, whether you fit a combi or a heat-only boiler, it is likely to be condensing because they offer greater efficiency. There is an additional condensing pipe which will allow the condensed vapours to be drained away as the boiler is working and this is fitted usually to an outside drain.
When is the best time to change your boiler?
We would always say before winter so that you can get the most out of your boiler when the weather changes. There is still time to do that before this winter sets in though.
Should I swap to a combi-boiler?
We would say that if you have a small house and are looking to utilize space, then a combi-boiler is the best solution. We would also recommend combi-boilers if you are moving properties and thinking about refurbishment. This is the perfect time to consider a new heating system.
If you have a large house with a considerable demand for hot water at any one time of the day, a system or regular boiler may suit you better.
And, if your budget is tight yet your boiler needs replacing, then a system conversion will add to your overall costs. It may, therefore, be best to replace like with like.
What should I do next?
At Kemco, we are very happy to visit your home and have a look at your existing system. Our gas-safe engineers can give you the benefit of their experience and talk about the latest makes and models of boilers, their efficiency ratings and what would be best for your home.
We have gas fitters and engineers cover London, Surrey, West Sussex – particularly the Worthing area and parts of East Sussex. Please contact us through the website form or give us a ring on 020 3196 1963